Sleep All Night
Fall asleep faster and stay asleep longer

Fall asleep faster and stay asleep longer
Wake refreshed following deep restorative sleep*
Clinically studied ingredients at optimum doses
Safe & effective – 100% drug-free
Product Information

Sleep All Night is a well-researched, complex formula designed to help your body return to the healthy and natural sleep patterns it needs to support and protect your health, including providing more vitality and alertness during your day.*

Poor sleep can have severe consequences on your health. Sleep helps sustain a strong immune system, allows your body to heal and rejuvenate, helps the brain to function properly, maintain focus, memory, and learning, and influences how energized and productive you feel during the day.

With Sleep All Night, you get the combined benefits of 7 key sleep ingredients in one formula to help you:

Fall asleep faster and stay asleep longer
Wake-up alert and refreshed
Promote deep restorative sleep
Clinical strength formula

Great Reviews!

Learn More in our Health Library 

* These statements have not been evaluated by the Food and Drug Administration.
This product is not intended to diagnose, treat, cure, or prevent any disease.
Ingredients

For promoting deep restorative sleep, there is mounting evidence for the value of each ingredient in Sleep All Night.

Serving size: 3 caplets
Ingredient amounts per serving 

| | |
| --- | --- |
| Vitamin B6 (Pyridoxal 5-phosphate) | 50 mg |
| Magnesium (Citrate & Oxide) | 250 mg |
| Glycine | 1,200 mg |
| Valerian Root Extract (0.8% Valerenic Acids) | 500 mg |
| Zizyphus Jujube Extract (2% Saponins) | 200 mg |
| Hops Extract 4:1 | 100 mg |
| Melatonin | 3 mg |


Vitamin B6 (Pyridoxal 5-phosphate) is the active form of vitamin B6 and the necessary cofactor for the conversion of 5-HTP (a naturally occurring amino acid in the body) to serotonin. Serotonin is one of the most important brain chemicals, or neurotransmitters, for regulating the sleep/wake cycle and promoting deep and sustained sleep. Vitamin B6 deficiency has been linked to irritability, emotional disturbances, confusion and disturbed sleep. Studies show that vitamin B6 positively impacts aspects of sleep and is essential for promoting and maintaining a good mood.*

Magnesium is a mineral involved in over 300 enzyme-related biochemical processes and influences sleep in a variety of ways. Magnesium helps the body maintain healthy levels of GABA (gamma aminobutyric acid), a naturally occurring amino acid that works as a neurotransmitter in your brain and, in part, can help calm the body and mind while preparing for sleep. Those who are deficient in magnesium are more likely to have nocturnal awakenings, less time spent in stage 5 REM sleep, and poor sleep quality. On the other hand, those taking dietary magnesium supplements are more likely to experience better sleep efficiency, the ability to fall asleep faster, and the ability to reduce cortisol (stress hormone) levels. *

Glycine is an amino acid that elevates serotonin and improves sleep quality. Studies suggest it helps you fall asleep more quickly, increases sleep efficiency, improves sleep quality and promotes bouncing back to healthy sleep cycles after a period of disrupted sleep.*

Valerian [root] extract may reduce the amount of time it takes to fall asleep and helps you sleep better. According to multiple clinical studies, it is commonly used to induce and improve sleep, and may significantly improve sleep quality. Valerian seems to be most effective for people who have trouble falling asleep and who consider themselves to be poor sleepers, and has had good results for people who wake up during the night.*

Zizyphus Jujube extract has been used for sleep issues in traditional Chinese medicine for centuries and is known to benefit our brain by calming down the mind and improving quality of sleep.*

Hops extract has natural sedative effects and can increase sleep time. Hops has also been shown to reinforce the body's daily bio rhythms of rest and activity.*

Melatonin is a hormone that helps regulate our circadian rhythm, which synchronizes our sleep-wake cycle, and is one of the most popular supplements used by people who have trouble falling asleep.*

* These statements have not been evaluated by the Food and Drug Administration. This product is not intended to diagnose, treat, cure, or prevent any disease.
Recommended Use

Safe and effective, choose Sleep All Night for promoting nightly deep restorative sleep.

Take 3 caplets 1 hour before bedtime.

Once falling asleep comes easier and consistent, you can reduce to 2 caplets per night.

For those who wake during the night due to a drop in blood sugar, try taking Sleep All Night with a small amount of slow-digesting carbohydrates such as crackers.

CAUTION: Not recommended for children under age 18 or anyone taking an antidepressant or prescription sedative drug. Consult your physician if pregnant or nursing, taking medication, or have a medical condition. Should not be taken before driving or operating heavy machinery.
References

1 in 3 adults don't get enough sleep: A good night's sleep is critical for good health. Centers for Disease Control and Prevention (CDC).

Akerstedt T, Philip P, Capelli A, Kecklund G. Sleep loss and accidents--work hours, lifestyle, and sleep pathology. Prog Brain Res. 2011;190:169-188. doi:10.1016/B978-0-444-53817-8.00011-6

Malhotra RK. Neurodegenerative disorders and sleep. Sleep Med Clin. 2018;13(1):63-70. doi:10.1016/j.jsmc. 2017.09.006

Shi L, Chen S-J, Ma M-Y, et al. Sleep disturbances increase the risk of dementia: A systematic review and meta-analysis. Sleep Med Rev. 2018;40:4-16. doi:10.1016/j.smrv. 2017.06.010

Stephen Bent MD, Amy Padula MS, Dan Moore PhD, Michael Patterson MS, Wolf Mehling MD. Valerian for Sleep: A Systematic Review and Meta Analysis. Am J Med 2006, Dec. PMID 17145239

Um YH, Hong S-C, Jeong J-H. Sleep problems as predictors in attention- hyperactivity disorder: causal mechanisms, consequences and treatment. Clin Psychopharmacol Neurosci. 2017;15(1):9-18. doi:10.9758/cpn.2017.15.1.9

Li Y, Zhang X, Winkelman JW, et al. Association between insomnia symptoms and mortality: a prospective study of U.S. men. Circulation. 2014;129(7):737-746. doi:10.1161/CIRCULATIONAHA.113.004500

Lin Y-K, Lin G-Y, Lee J-T, et al. Associations between sleep quality and migraine frequency: A cross-sectional case-control study. Medicine (Baltimore). 2016;95

Malhotra A, Loscalzo J. Sleep and cardiovascular disease: an overview. Prog Cardiovasc Dis. 2009;51(4):279-284. doi:10.1016/j.pcad.2008.10.004

Abbasi B, Kimiagar M, Sadeghniiat K, Shirazi MM, Hedayati M, Rashidkhani B. The effect of magnesium supplementation on primary insomnia in elderly: A double-blind placebo-controlled clinical trial. J Res Med Sci. 2012;17(12):1161-1169.

Nielson, FH, Johnson, LK, Zeng H. Magnesium supplementation improves indicators of low magnesium status and inflammatory stress in adults older than 51 years with poor sleep quality. Magnesium Res. 2010;23(4):158-168.

Pandi-Perumal SR, Srinivasan V, Spence DW, Cardinali DP. Role of the melatonin system in the control of sleep: therapeutic implications. CNS Drugs. 2007;21(12):995-1018. doi:10.2165/00023210-200721120-00004

Rossignol DA, Frye RE. Melatonin in autism spectrum disorders: a systematic review and meta-analysis. Dev Med Child Neurol. 2011;53(9):783-792. doi:10.1111/j.1469-8749.2011.03980.x

Brzezinski A, Vangel MG, Wurtman RJ, et al. Effects of exogenous melatonin on sleep: a meta-analysis. Sleep Med Rev. 2005;9(1):41-50. doi:10.1016/j.smrv.2004.06.004

Abdelgadir, IS, Gordon, MA, & Akobeng A. Melatonin for the management of sleep problems in children with neurodevelopmental disorders: A systematic review and meta-analysis. Drug Ther (NY). 2018;103(12):1163-1167.
Janjua I, Goldman RD. Sleep-related melatonin use in healthy children. Can Fam Physician. 2016;62(4):315-317.
Trusted by Thousands
Reviews Disclaimer
The product reviews below are not a substitute for professional medical advice, diagnosis, or treatment. The opinions below reflect the views and opinions expressed by our customers and not those of MigreLief, and are provided for informational purposes only. We do not verify or endorse any claims made in these reviews.
100%
would recommend this product
Total 5 star reviews: 1
Total 4 star reviews: 0
Total 3 star reviews: 0
Total 2 star reviews: 0
Total 1 star reviews: 0
Sleep

Another excellent product. Getting some really great sleep
Reviews Loaded
Reviews Added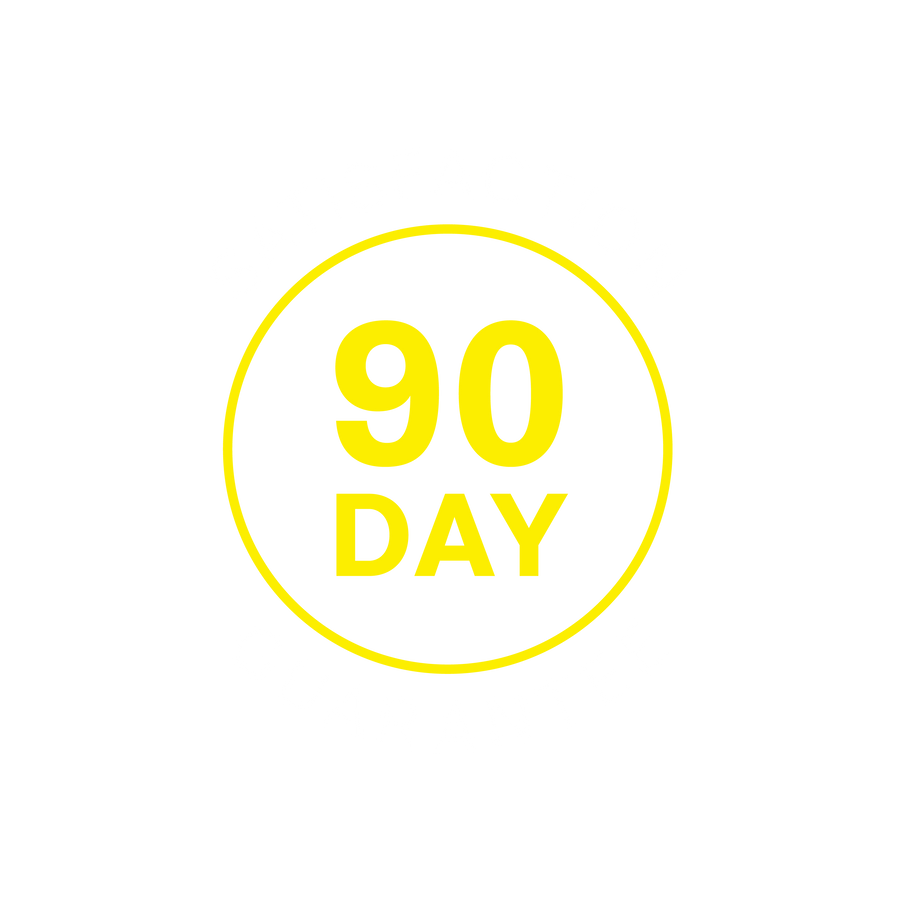 Satisfaction guaranteed
With our 90-Day Customer Satisfaction Guarantee, you can try any of our condition-specific products for a full 90 days. If you are not satisfied, you can request a refund within 100 days of purchase date. This offer is limited to new customers and a maximum refund of 3 bottles.
Meet the Scientist Behind Our Products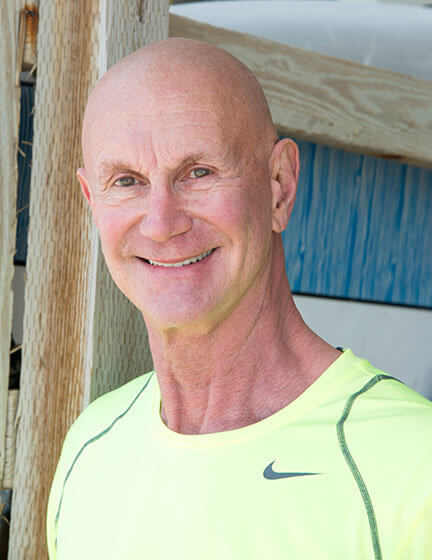 Curt Hendrix, MS, CCN, CNS
Curt, our co-founder, is passionate about helping people with chronic health issues. He has dedicated his life to the research and development of natural medicines. With degrees in chemistry and clinical nutrition, Curt has been studying the chemistry of disease for over 30 years.


Researchers around the world cite Curt's published scientific research. He is well known for his extensive knowledge in the field of neurological disorders, including Alzheimer's. The U.S. National Institutes of Health trusted Curt with several grants and patents.


Curt believes that evidence-based science is the key to effective natural medicines.