MigreLief Migraine & Headache Relief Cap
Our new headache and migraine relief cap provides 360° cool compression and soothing comfort. The soft gel form-fitting design provides relief from headaches and migraines.

Soft, form-fitting gel cap is perfect for migraine relief and provides relief from headaches such as tension, stress, cluster, sinus, and more.
Wearable ice therapy cap offers 360° cool compression for pain relief and relaxing comfort.

Creates a calm, cool, and dark environment to provide relief for all types of headaches.
Slip-on design offers a personalized fit that conforms to your head, ensuring maximum comfort and effectiveness.
Product Information

Slip-on design — no uncomfortable velcro bands, straps, or hard inserts.
Stretchable — one size fits all.
The flexible black material is perfect for blocking out light. 
Odorless and non-toxic. 
Reusable bag included for storing or freezing.
Product Use

The MigreLief Migraine & Headache Relief Cap is a versatile product that provides relief for headaches, migraines, and other ailments by offering hot and cold therapy. 

Cold Therapy: 

To use the MigreLief Migraine & Headache Relief Cap for cold therapy:

Place the cap in the freezer for at least two hours in the freezer bag provided or your own bag. 
Once the cap is frozen, remove it from the bag and slip it on your head, adjusting for maximum comfort. 
If the cap is too cold, allow it to sit for a few minutes until it reaches your desired temperature. If you prefer a milder cooling effect, keep the cap in the refrigerator until ready to use. 

Heat Therapy:

To use the MigreLief Migraine & Headache Relief Cap for heat therapy:

Microwave it for 45 seconds.
Then, check the cap's temperature, and if you require more heat, microwave it for an additional five seconds at a time. 
If the cap is too hot, allow it to sit for a few minutes until it reaches your desired temperature. 

The extra soft gel makes it easy to lie down wearing cap. Use up to 30 minutes and repeat if necessary.

Caution: Keep out of reach of children and pets.
Effective Relief For Migraine Sufferers
Cool compression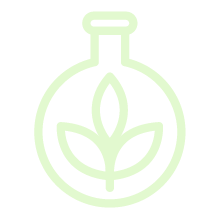 Non-toxic
Light-blocking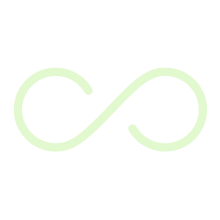 One Size Fits All
Extra Soft Gel
Heatable
Trusted by Thousands
Reviews Disclaimer
The product reviews below are not a substitute for professional medical advice, diagnosis, or treatment. The opinions below reflect the views and opinions expressed by our customers and not those of MigreLief, and are provided for informational purposes only. We do not verify or endorse any claims made in these reviews.
100%
would recommend this product
Total 5 star reviews: 5
Total 4 star reviews: 0
Total 3 star reviews: 0
Total 2 star reviews: 0
Total 1 star reviews: 0
Best Ice Cap Ever

I was reordering my migrelief daily supplement and saw this on the website. I've been looking for a different ice pack since the one I have has pockets of gel and it started to be too tight on my head (which made my headaches worse). I absolutely love this new ice cap because it can mold around your head comfortably and without being too tight. I used it during a migraine I had before bed and it helped me fall asleep since it blocks out any light. Super comfortable and the gel is really soft. 10/10 recommend for every migraine sufferer!

Schmitt R.

Verified Buyer

Migraine relief cap

Game changer I keep mine cold in the refrigerator

Michael M.

Verified Buyer

Great

Works well Ordering 2 more

🥰

I have wanted this since I was 16. Thank you!!!

Headache cap

I love the cold, dark compression that this provides when I have an aching head. A great addition to your already wonderful line of products. Thanks!
Reviews Loaded
Reviews Added
Relief Anywhere, Anytime.
With its one-size-fits-all pull-over design and extra soft gel filling, the cap enhances your comfort, making it easy to lie down and unwind. Experience relief whenever and wherever you need it.
Create A Calm Environment With The Relief Cap
Immediately find relief from light sensitivity.
Feel supported with comfortable 360° compression.
Enjoy the comfort of the extra soft gel filling.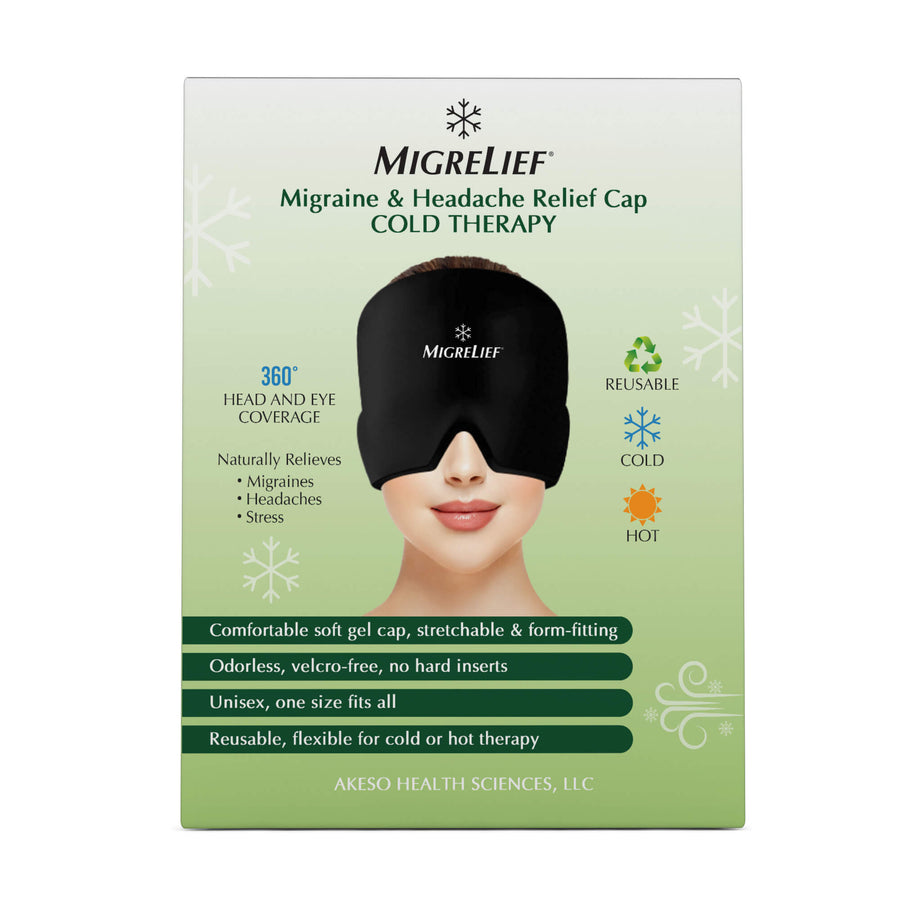 Migraine & Headache Relief Cap
Our convenient slip-on gel cap, designed for maximum comfort and relief, offers versatile cold therapy to alleviate your most intense pains. Made with breathable black-out material to combat light sensitivity and provide 360° form-fitted compression for effortless relief from migraines and headaches.